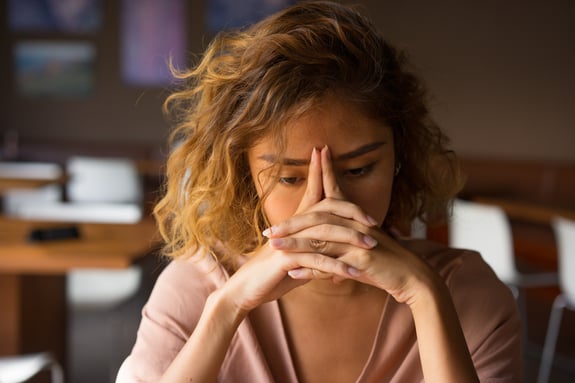 Naluri for Mental Health
Depression, anxiety, and stress management that works
Naluri's digital health coaching programme addresses the most pervasive mental health conditions that impact overall health and well-being, productivity and engagement, relationships and communication.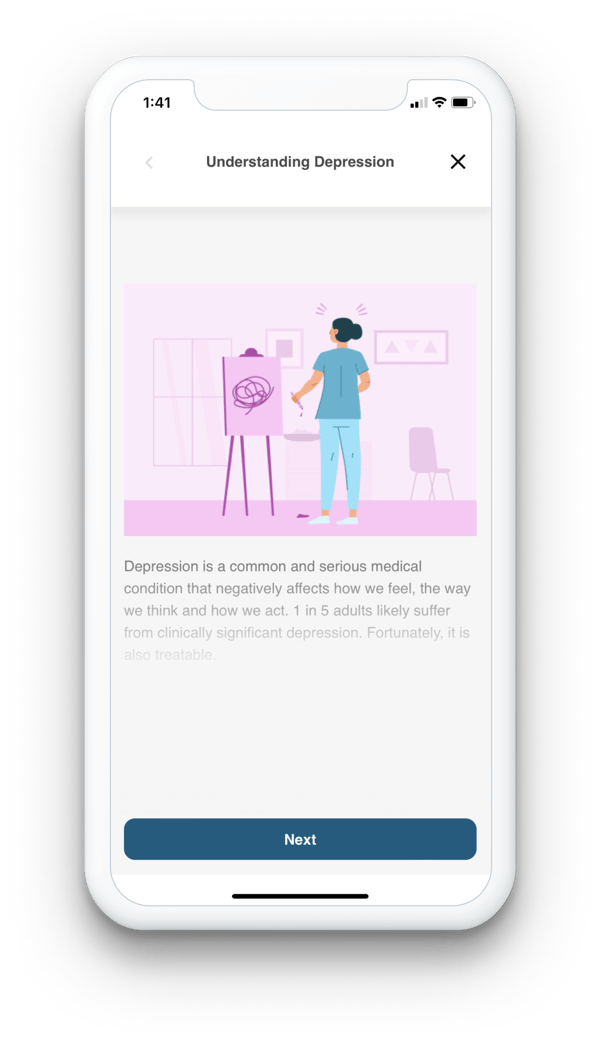 TOUCH
Get immediate support
Naluri offers professional counselling services 24/7 via call or WhatsApp.
TOUCH
Monitor mood
Identify trends, pinpoint triggers and learn from your own energy levels to harness better emotional regulation.
TOUCH
Identify triggers
Get professional help with identifying your triggers to understand your emotional reactions better.
TOUCH
Manage emotions
Manage your emotions with clinically-validated psychological techniques.
TOUCH
Improve sleep
Restore sleep hygiene and deep rest and avoid common sleep disturbances to fast-track emotional well-being.
TOUCH
Boost resilience
Offset factors that increase your risk of common mental health conditions with improved resilience.
How does Naluri work?
Naluri provides you with self-serve and structured mental health support services to manage depression, anxiety, stress and burnout.
TOUCH
Health assessments
Comprehensive screening at the beginning and end of the programme to measure and prove quantifiable health outcomes, including improving measures of depression, anxiety and stress through DASS-21.
TOUCH
Digital health coaching
Naluri assembles a multidisciplinary health coaching team for each member, including mental health coaches, dietitians, and fitness coaches to provide coordinated mental health support and care.
TOUCH
Monitoring tools
Naluri's programme provides each member unlimited access to digital transformation tools on the Naluri App.

This includes effective measures for processing thoughts and emotions, as well as tracking movement and diet to address mental well-being holistically.
TOUCH
Immediate support
Naluri's 24/7 call and WhatsApp counselling support are equipped to effectively address mental health struggles and concerns.
TOUCH
One-on-one consultations
Naluri's mental health support programmes provide one-on-one talk therapy and private coaching with registered health professionals, in person and online.
TOUCH
Self-paced lessons
Naluri offers each member a curated lessons playlist to educate them about their condition, offer guides, tips and best practices to maintain healthier habits, and inspires and motivates them to make better choices for the long term.
Learn more about anxiety and depression.
Digital solutions. Real results.
"You don't always need it, but there's a comfort knowing that you can talk to someone any time of day, and they're a chat away."
"Mental health support has proven effective in not only improving mood and emotional coping mechanisms, but positively influencing motivation and productivity too."