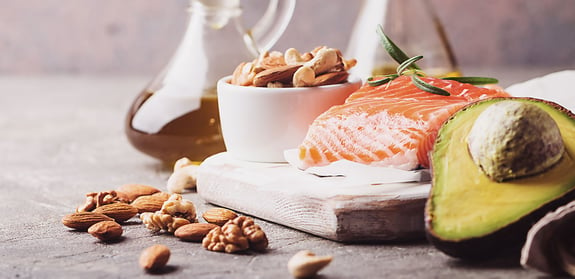 Naluri for Cholesterol Management
Expert support for the prevention and management of high cholesterol
Naluri's digital health coaching programme can help manage high cholesterol, improve medication adherence, and enhance quality of life.

Through multidisciplinary health coaching, Naluri helps you develop (and stick with) healthy habits that will decrease LDLs, increase HDLs, and reduce your risk for heart-related health complications.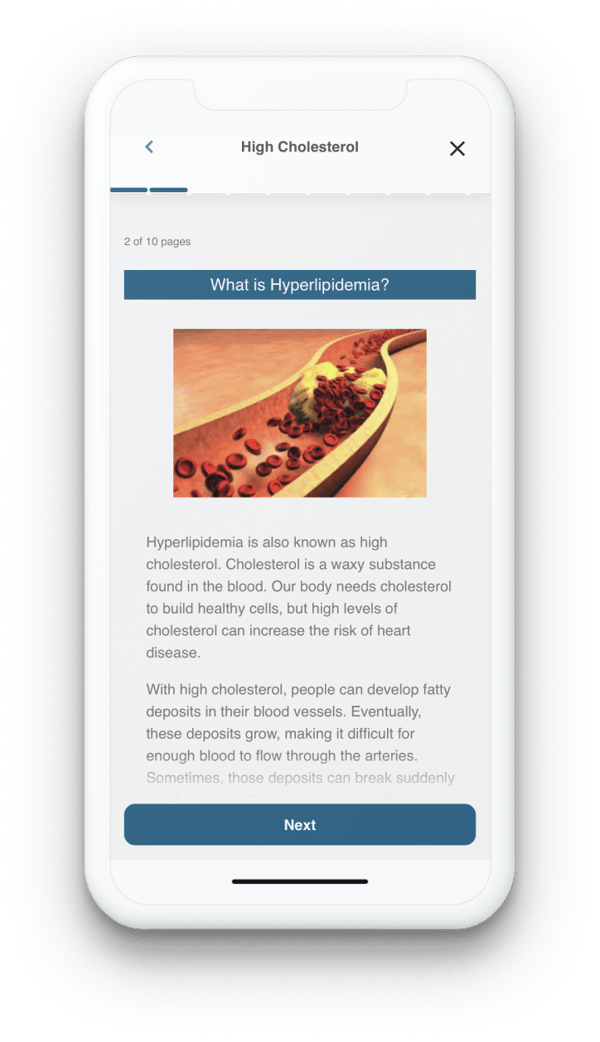 TOUCH
Get a complete lipid profile
Get a complete lipid profile
Naluri's comprehensive blood analysis and easy-to-understand lipid profile help curate your personalised health improvement programme.
TOUCH
Improve fitness
Get support with adopting moderate aerobic activity necessary to reduce arterial plaque buildup and reduce your risk of serious heart conditions.
TOUCH
Kick harmful habits
Holistic health support means you will get the support you need to help you kick bad habits like smoking.
TOUCH
Improve medication adherence
Improve medication adherence
Reduce your reliance on cholesterol management medication through clinically-validated behaviour modification therapies.
TOUCH
Manage depression, anxiety and stress
Manage depression, anxiety and stress
Naluri provides mental health support that impacts motivation, medication adherence and blood pressure.
TOUCH
Upgrade diet and nutrition
Upgrade diet and nutrition
Food plays an integral part in cholesterol management. Naluri pairs its Food Journal with dietitian feedback to decrease your LDLs and increase your HDLs.
How does Naluri work?
Naluri provides you with a holistic cholesterol management programme tailored to your own individual needs and circumstances.
TOUCH
Health screening
Naluri for Cholesterol Management includes a comprehensive health screening for both physical and mental health at the beginning and end of the programme to measure and prove quantifiable health outcomes, including reducing LDLs and increasing HDLs.
TOUCH
Digital health coaching
After the Health Screening, Naluri assembles a personal health coaching team that includes dietitians, fitness coaches, pharmacists and medical advisors to provide coordinated support and care.

They are available to answer questions, develop meal and exercise plans, and help members stay accountable.
TOUCH
Monitoring tools
Naluri's programme gives every member unlimited access to digital transformation tools on the Naluri App.

This includes patent-pending AI-assisted food journals, thought journals, as well as weight tracking tools to help members monitor health improvements over time.
TOUCH
Food and cholesterol management
Food and cholesterol management
Understanding how certain foods, specifically how types of fats impact cholesterol levels, is essential in cholesterol management.

With Naluri's Food Journal and dietitian and nutritionist feedback, cholesterol management becomes easy (and consistent) for the best health outcomes.
TOUCH
Self-paced lessons
Naluri offers each member a self-paced curriculum to help them understand their condition, offers them guides, tips and best practices to maintain healthier habits, and inspires and motivates them to make better choices for the long term.
Learn more about cholesterol.
Digital solutions. Real results.
"Naluri coaching helped me reduce my LDL by 48% and increase my HDL by 16% to get my total cholesterol down to a normal range, below 5.2."
"A long family history of high cholesterol has thankfully ended with me. I'm so much more informed now and I can't wait to set up my children to live healthier than I ever did."