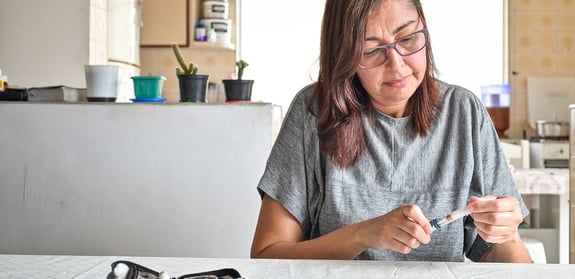 Naluri for Diabetes


Predict, prevent, and manage Type 2 Diabetes
Naluri's digital health coaching programme can help reverse Type 2 Diabetes, prevent complications, improve treatment adherence and enhance quality of life.

Naluri's programme will help you develop (and stick with) healthy habits that will allow you to manage your weight, control your blood sugar and reduce your reliance on medications.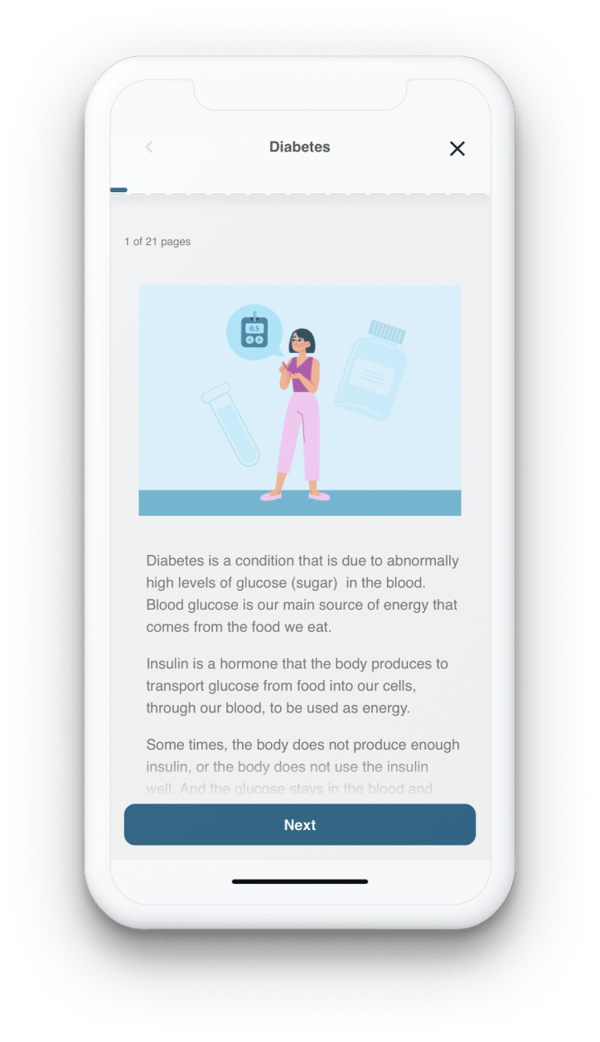 TOUCH
Manage weight
Naluri helps you reduce body weight by changing your eating habits and motivating you to move more.
TOUCH
Reduce HbA1c
Naluri helps you lower your HbA1c metrics, the primary indicator of diabetes that takes into account your blood sugar over a period of time.
TOUCH
Control blood sugar
Naluri helps prevent comorbidities such as high blood pressure, blindness, kidney disease and pain with the reduction of blood sugar.
TOUCH
Reduce reliance on medication
Reduce reliance on medication
Naluri reduces your reliance on diabetes medication through clinically-validated behaviour modification therapies.
TOUCH
Manage depression, anxiety, and stress
Manage depression, anxiety, and stress
Naluri provides mental health support that is correlated with pre-diabetes or diabetes diagnosis.
TOUCH
Improve diet and nutrition
Improve diet and nutrition
Food plays an integral part in diabetes management. Naluri pairs its Food Journal with dietitian feedback to guide healthy eating.
How does Naluri work?
Naluri provides you with a holistic diabetes management programme tailored to your own individual needs and circumstances.
TOUCH
Health screening
Naluri for Diabetes includes a comprehensive physical and mental health screening at the beginning and end of the programme to measure and prove quantifiable health outcomes, including the reduction of HbA1c and weight.
TOUCH
Digital health coaching
After the Health Screening, Naluri assembles a personal health coaching team, including mental health coaches, dietitians, fitness coaches, pharmacists and medical advisors, to provide coordinated support and care.

They are available to answer questions, develop meal and exercise plans, and help members stay accountable.
TOUCH
Monitoring tools
Naluri's programme gives every member unlimited access to digital transformation tools on the Naluri App.

This includes patent-pending AI-assisted food journals, thought journals, as well as weight and blood sugar tracking tools to help members monitor health improvements over time.
TOUCH
Food and diabetes management
Food and diabetes management
Managing blood sugar is the key to living with Type 2 Diabetes and eating a healthy diet is the best way to do so.

With Naluri's Food Journal and dietitians and nutritionist feedback, blood sugar management becomes easy (and consistent) for the best health outcomes.
TOUCH
Connected devices
Naluri's health coaching programme and App work seamlessly with connected devices including smart watches, weighing scales, blood glucose metres and blood-pressure monitors to make health tracking simple and quick.
TOUCH
Self-Paced lessons
Naluri offers each member a curated lessons playlist to educate them about their condition, offers them guides, tips and best practices to maintain healthier habits, and inspires and motivates them to make better choices for the long term.

Learn more about diabetes.
Digital solutions. Real results.
"With the help of my coaching team, in three months, I reduced my HbA1c from 7.2% to 5.4% and lost more than 8 kilos, while also reducing my cholesterol from 10.1% to 7.6%. I'm committed to maintaining my healthier habits now that I've seen my DASS scores and sleep improve significantly too."
"The Naluri Food Journal and advice from my dietitian have been game-changers in terms of overhauling my unhealthy diet to keep my blood sugar stable. I'm able to make better food choices and manage my mood better too!"