Well, that's easy! A deep-seated commitment to mental health destigmatisation and awareness-building.
Mid-May, Naluri had the distinct honour of participating and supporting My Mind on Film – Malaysia's Mental Health Short Film Festival put on by the Centre for Mental Health and Well-being.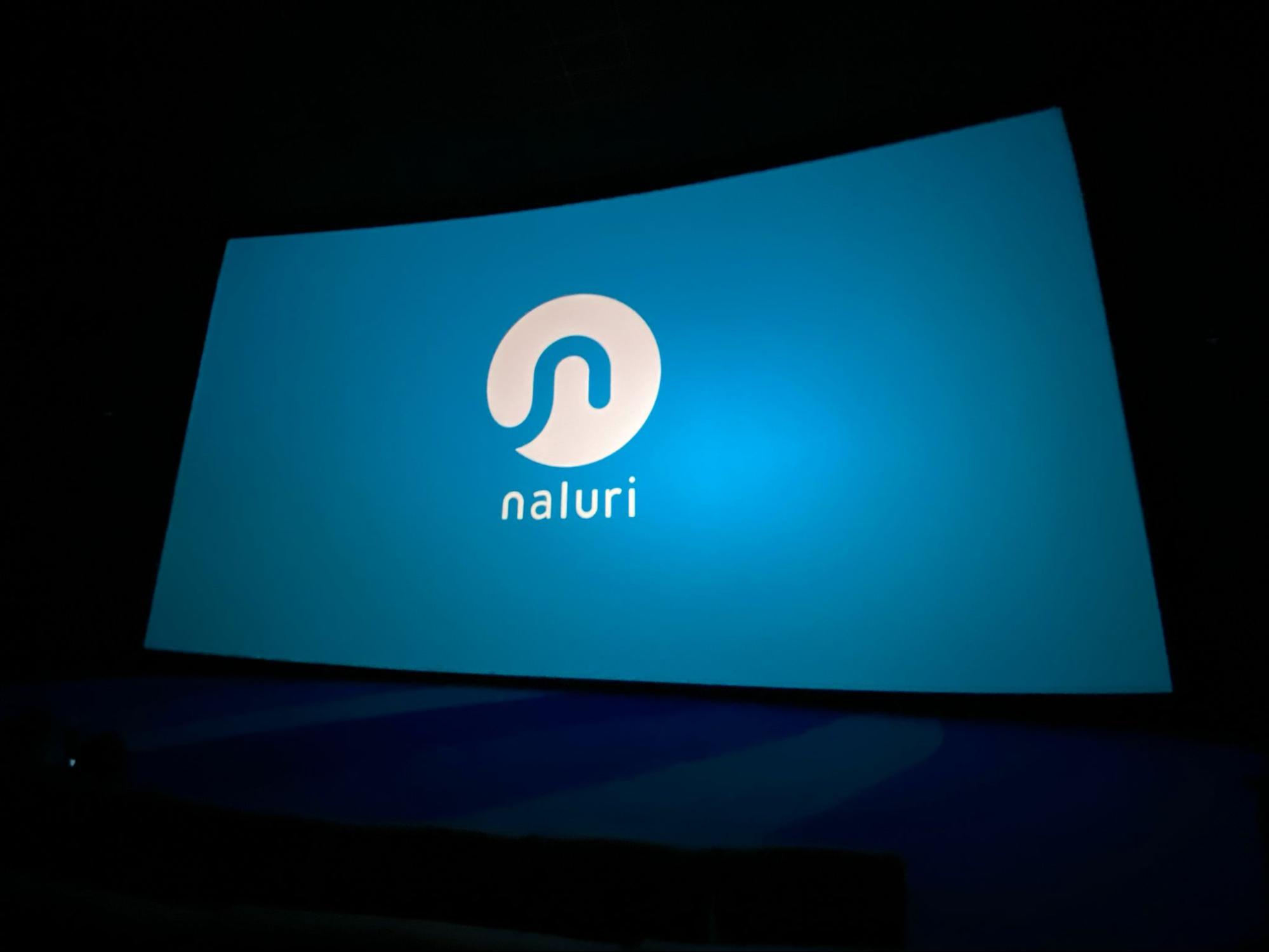 As sponsors, the team at Naluri had literal front-row seats to some of the most creative and captivating film projects aimed at raising awareness and reducing stigma about mental health in the country.
Festival finalists screened short films in three categories; Malaysian Young Adult, High School, and, for the first time, International Young Adult, all aimed at sharing perspectives and ideas regarding mental health issues that affect youths.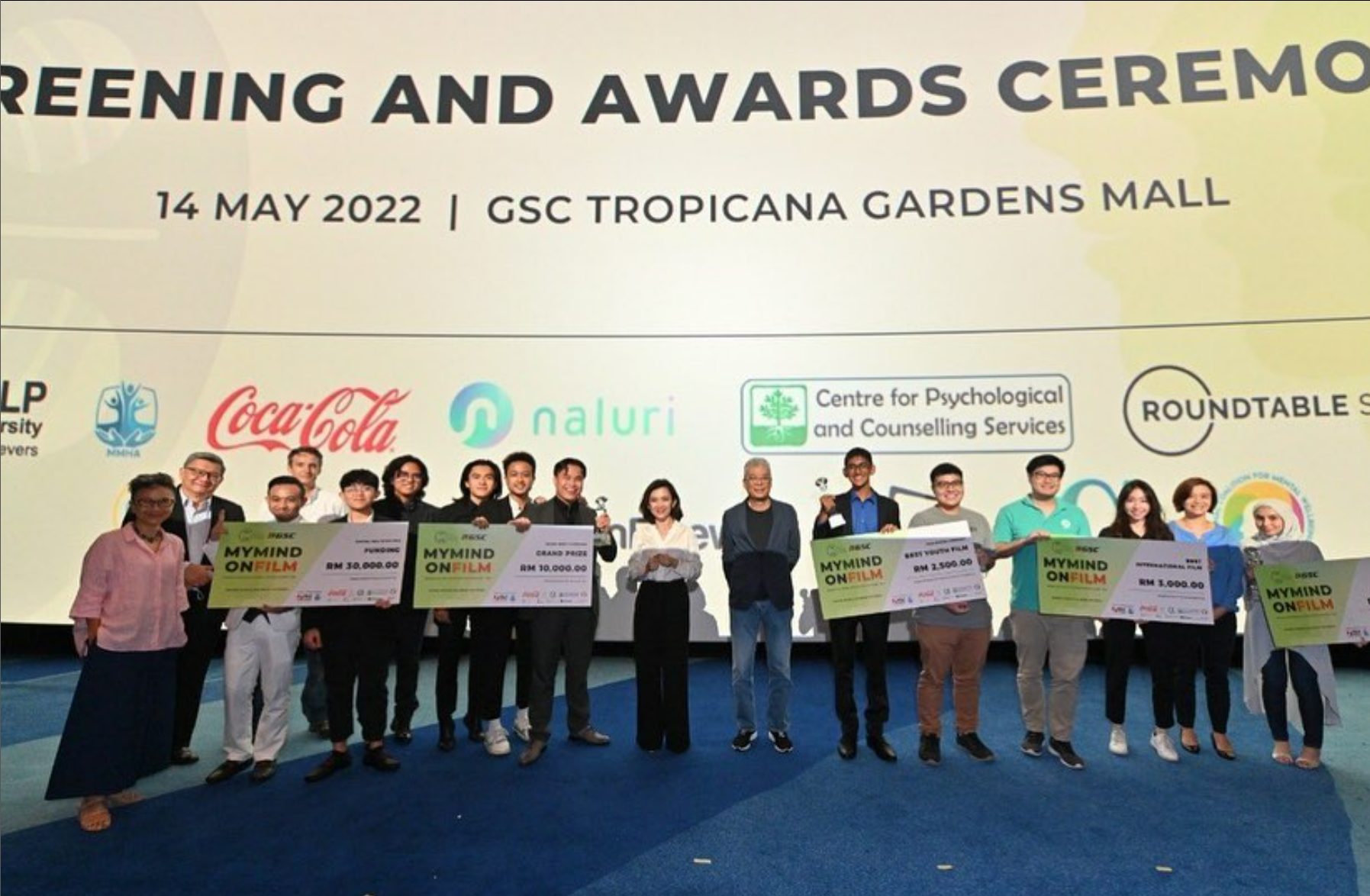 The weekend event was hosted by GSC, Malaysia's leading cinema venue, and featured enlightening speeches by Prof. Dato' Dr Andrew Mohanraj (President of the Malaysian Mental Health Association and a Board Member of the World Federation for Mental Health), Brenda Danker and Anna Har (Founders of the Freedom Film Network), Reuben Liu (Co-founder of Roundtable Studios) and many others.
Not only did the team at Naluri have the pleasure of meeting fresh talent and watching fantastic short films that highlight complex issues regarding mental health from all over the country, but we also had the honour of presenting the Outstanding Mental Health Message Award to Tiga Suku Productions for "Dear Kakak".
The festival's grand prize – RM30,000 – was deservedly awarded to Ahmad Shah and their team for "Halfway Down", a story about a young boy who seeks help for his generational trauma through therapy, giving the young filmmakers the financial freedom to pursue longer formats that advocate for mental health destigmatisation and awareness, among many others.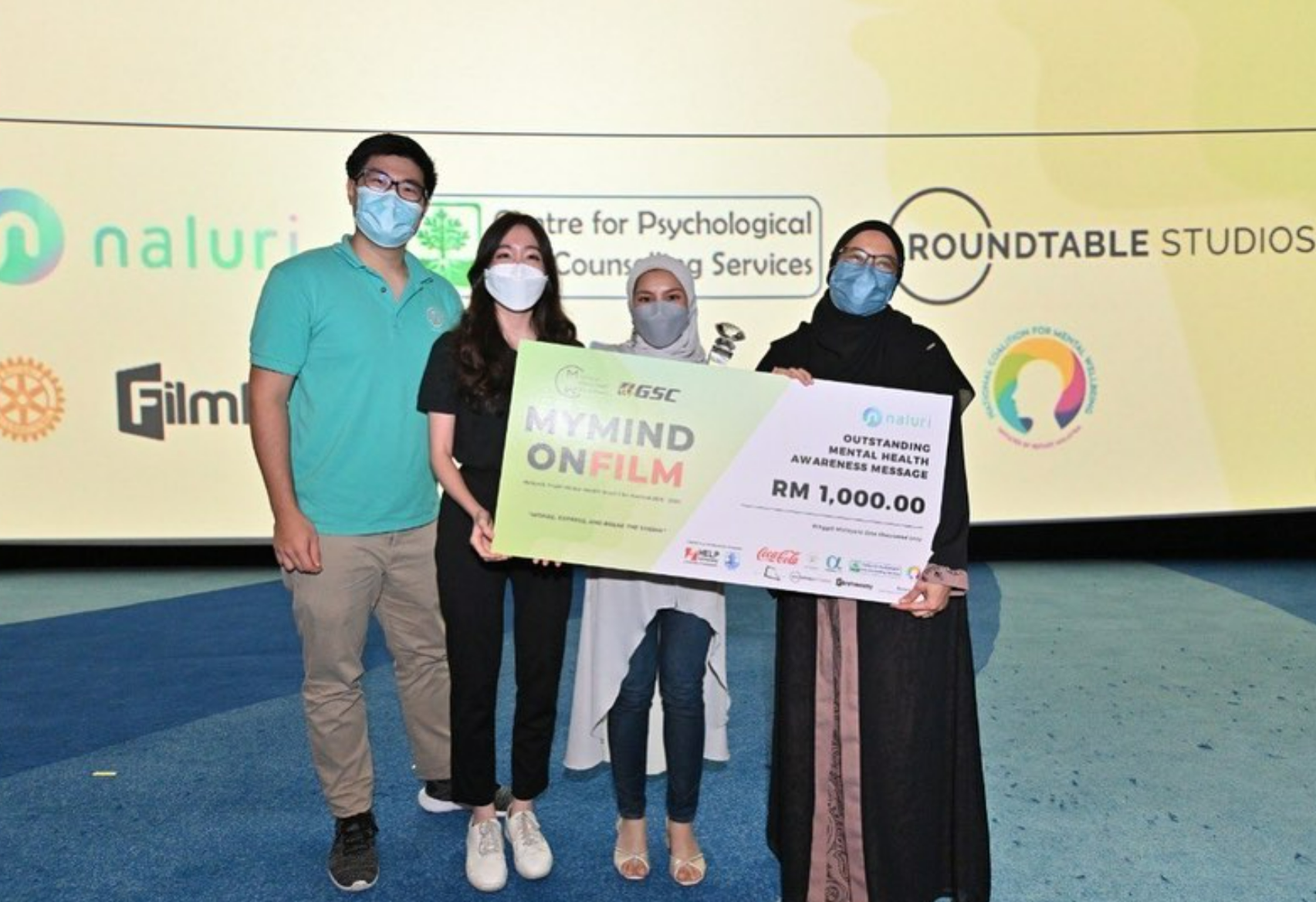 Our sincere thanks to Fabian Cheong, Li Xian, The Centre for Mental Health and Wellbeing, HELP University, the Malaysian Mental Health Association, Puan Mala Davi N Thanjappan, Tunku Mona Riza, Mr Tung Yow Kong of GSC, and all the staff from GSC.