In conjunction with World Health and Safety Day, Naluri had the opportunity to conduct a workshop for British American Tobacco (BAT), one of the world's largest tobacco companies. As part of the BAT Cares Programme - an initiative to promote their employees' physical and mental health - the programme includes multidisciplinary health support, on-demand resources, and monthly workshops for all employees. This workshop was an insightful one where BAT employees learned practical tips and tools to prioritise their health and wellbeing.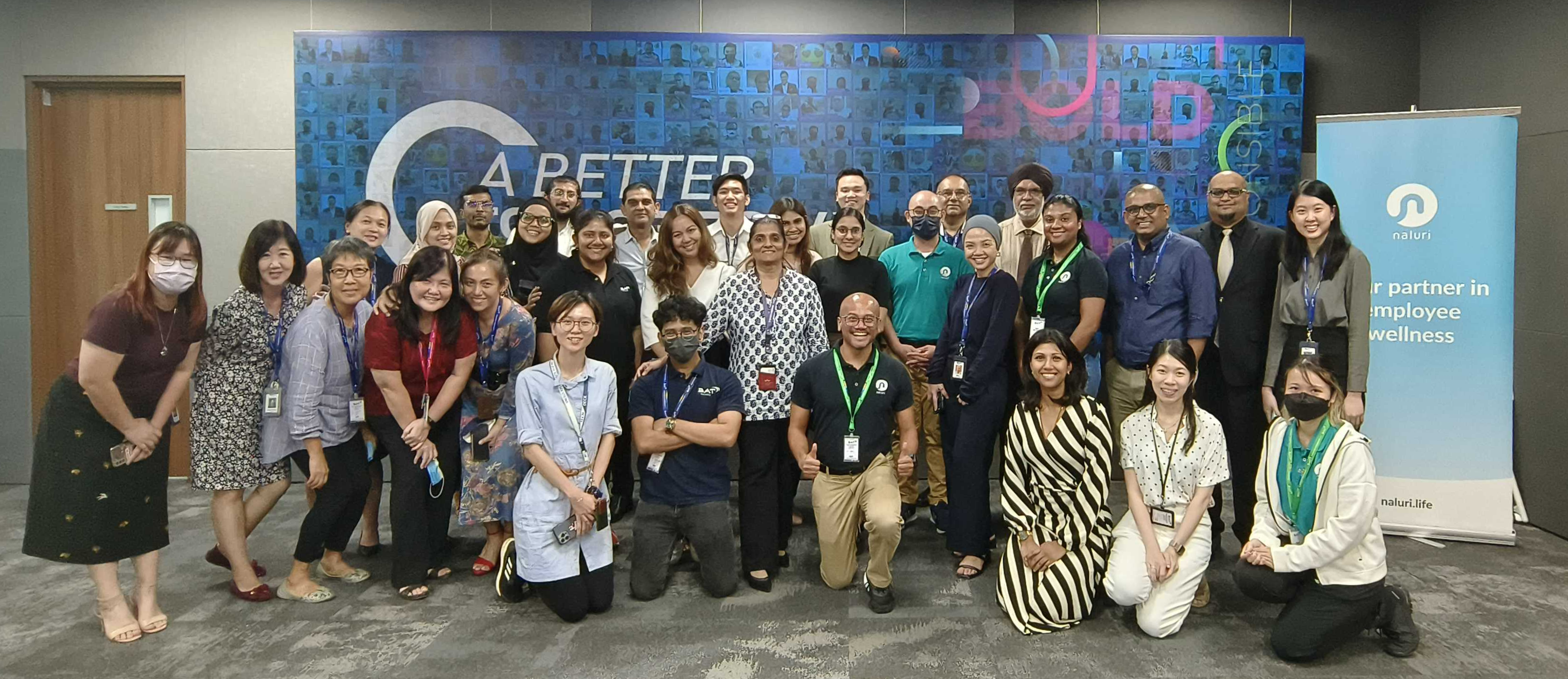 Held at the Guoco Tower, BAT Kuala Lumpur HQ, the workshop kicked off with an inspiring opening address from C K Remeena Prabhakaran, BAT's Director of Operations, on the importance of taking charge of our health.
This was followed by Naluri CEO and Co-Founder Azran Osman-Rani's insightful talk on how to turn stress into positive energy, where practical tips and techniques were shared to manage stress and channel it into resilience.
Employees were encouraged to undergo the Resilience Assessment, and Naluri's professional health coaches were available throughout the workshop to guide employees and provide valuable insights into their private and confidential assessment results.
We would like to thank Remeena Prabhakaran, Adrita Datta, Shanthana Raman, and the entire BAT team for their dedication to prioritising employee wellbeing and supporting the workshop a success!
If you want to learn more about how Naluri's Mental Health Programme could support your employees, contact our sales team today.