Naluri surveyed over 13,000 full-time employees across five Southeast Asian countries - Malaysia, Singapore, Indonesia, Thailand, and the Philippines - who completed the Burnout Assessment Tool (BAT-12) and Depression, Anxiety, and Stress Scales (DASS-21). We found that women are more burned out than men, with an alarming rate of 60% of female employees in the region reporting high burnout levels – 1.25 times higher than their male counterparts. Only 51% of men in the region reported the same.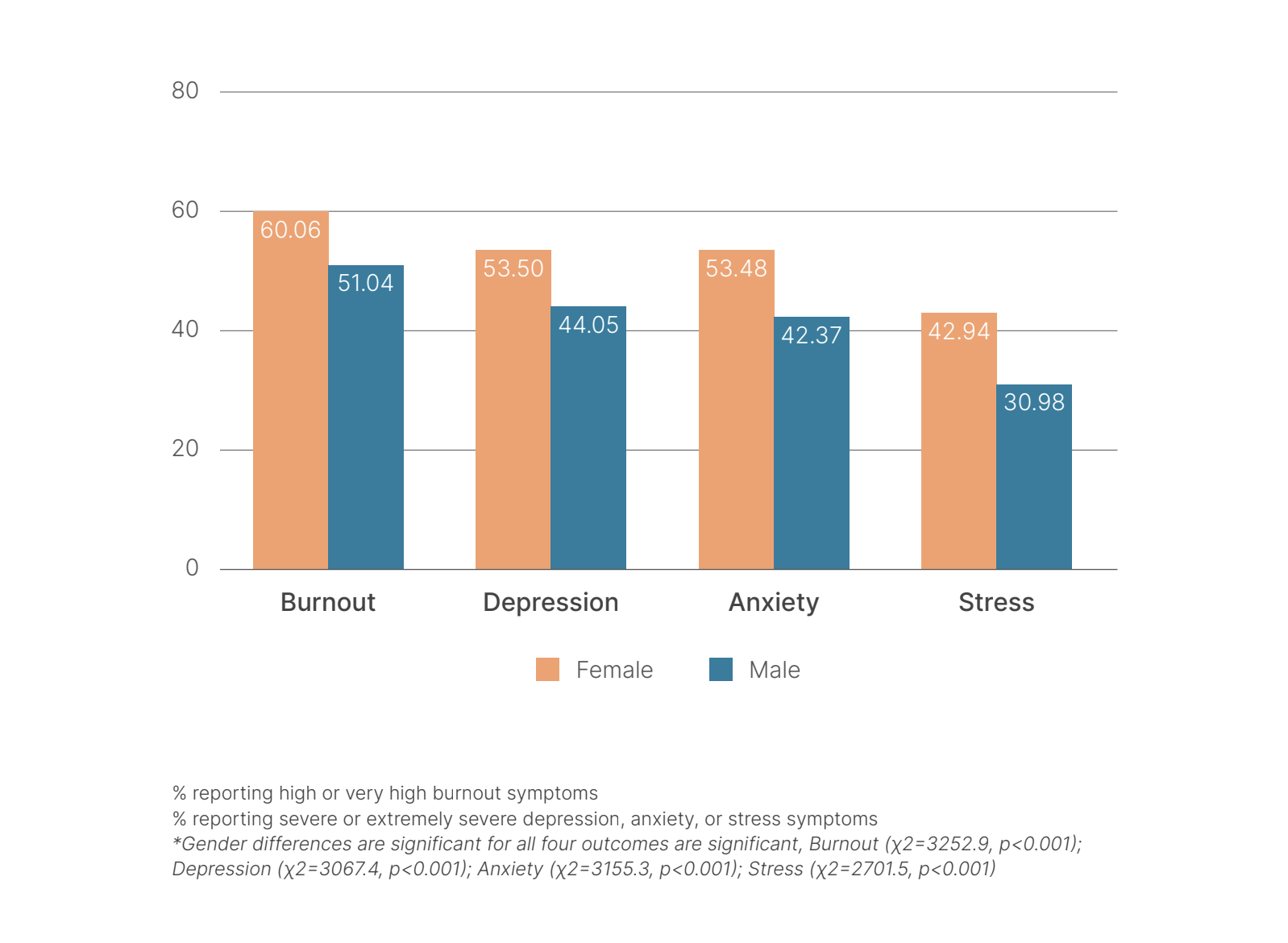 The gender difference in burnout is comparable to the gender differences in depression, anxiety, and stress, with female employees reporting 1.24-1.42 times higher severity than male employees.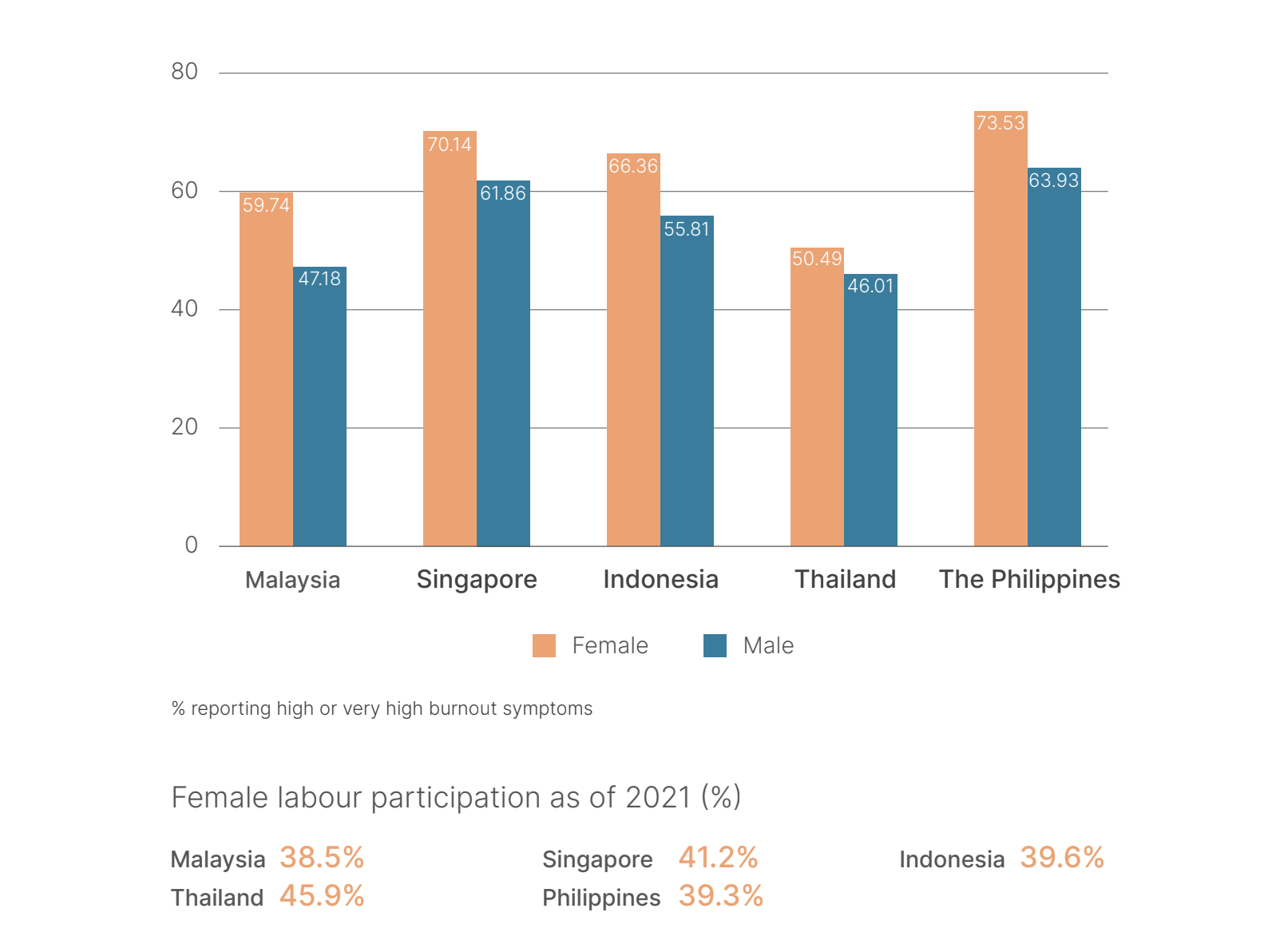 Furthermore, a breakdown of our data by country shows that the burnout gender gap exists across the region, with the biggest differences seen between male and female employees in Malaysia (χ2= 1365.2, p<0.001), Indonesia (χ2= 395.21, p<0.001), and the Philippines (χ 2= 613.42, p<0.001). Given that female labour participation in these five countries range from 38%-46%, addressing the gender burnout gap is imperative to ensure that the struggles of a significant portion of the workforce are not being overlooked.
Download the Naluri Gender Burnout Gap in Southeast Asia White Paper to find out:
The gender differences in employee burnout and mental health
The gendered barriers in the workplace and the gendered pathways to employee burnout
Top recommendations for organisational policies that challenge workplace gender bias and stereotypes